WHAT HOLISTIC THERAPIES ARE GOOD FOR MENTAL HEALTH?
Holistic Therapies for Mental Health
What holistic therapies are good for mental health? by Doctor Kathy Veon. First off, thanks for reading this article thoughtfully written by Doctor Kathy Veon. We hope you enjoy reading it and find it to be informative. Mental health disorders have sharply increased in the last several years, however, the overall decline in mental health has been progressing over many decades due to poor nutrition, unhealthy lifestyles and coping mechanisms, environmental toxins, and exposures, as well as over-the-counter and prescription drug side effects.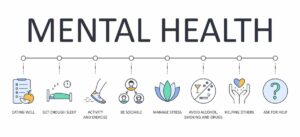 Although genetics can play a small role in mental health issues, it is truly our environment that can either nourish and preserve good health, or deplete and destroy our health on all levels: physical, mental, emotional, and spiritual. What we choose to feed ourselves has a lasting impact on our health for our entire lifetime.
Read on to learn more about how nutrient-dense foods and holistic healing therapies can be implemented to promote good mental and emotional health.
Natural Therapies for Mental Wellness
Integrative Mental Health | WHAT HOLISTIC THERAPIES ARE GOOD FOR MENTAL HEALTH? Written by Dr. Kathy Veon
Modern Diets and Mental Illness / WHAT HOLISTIC THERAPIES ARE GOOD FOR MENTAL HEALTH? Written by Dr. Kathy Veon
Nutrition from the food we consume is the cornerstone of our overall health. Mental and emotional health is negatively impacted when our bodies are 'starved' for nutrients that are not found in our modern, highly-processed food sources. Even the soil in which we grow our food has become severely depleted, so our modern food has lost its nutrients.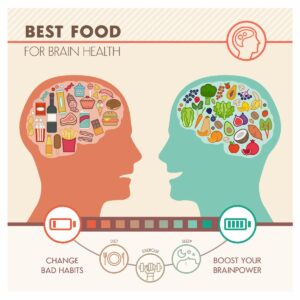 Traditional diets were the main study and work of both Dr. Weston A. Price and Dr. Francis M. Pottenger. Dr. Pottenger is most known for his Pottenger's Cats study. Sadly, we are seeing these deficiencies play out in our society every day. Anxiety, depression, violent behaviors, and suicides all have a partial root cause in the lack of nutrient-dense food to support healthy DNA expression, detoxification, and production of healthy neurotransmitters.
You can learn more about traditional diets by visiting the Price-Pottenger Foundation and The Weston A. Price Foundation websites where you can subscribe or become a member of these organizations.  Nutrition for Mental Health

Lifestyle Choices
Society has devolved into a state of existence where people just don't move enough. We were never created to sit long hours in front of screens or surrounded by unhealthy EMF exposures. Daily exercise is necessary to stimulate autophagy (cell cleansing), move the lymphatic system (detox), promote the production of endorphins and neurotransmitters, and maintain healthy metabolic function. 
Simple daily practices such as walking, yoga, Qi Gong, weight lifting, biking, or a sport of choice will work wonders in lifting depression, and anxiety plus promoting excellent brain health. Spending more time in nature is also very healing and can re-set our bodies to the earth's healing frequencies.  
Acupuncture / WHAT HOLISTIC THERAPIES ARE GOOD FOR MENTAL HEALTH? Written by Dr. Kathy Veon
Acupuncture is an excellent way to shift the body's biochemistry to achieve and maintain a state of balance.  A life force or 'Qi' that is stagnated will always lead to pain and disease.  
Free moving and healthy life force move the blood, and body fluids plus it promotes the delivery of nutrients to every cell in the body, as well as the removal of toxins.  Acupuncture can also promote healthy mood, sleep-wake cycles, hormone balance, whole-body regeneration, and slow the aging process.  
NAET
Nambudripad's Allergy Elimination Technique (NAET), is a clinically proven way to effectively reduce or eliminate allergies or sensitivities to foods and environmental factors. I always begin with the 'Basic 15', which are mostly vitamins, minerals, and digestive processes. 
If a person is 'sensitive' or allergic to B vitamins, not only will the intake of B vitamins in either food or supplementation cause inflammatory responses in the body, but the nutrients will not be used to create neurotransmitters effectively. 
Clearing sensitivities to basic nutrients and foods are necessary for healing any type of imbalance, including mental health issues.   
Trauma Therapy / WHAT HOLISTIC THERAPIES ARE GOOD FOR MENTAL HEALTH? Written by Dr. Kathy Veon
Trauma, and the perception of trauma, is a major underlying factor for mental, emotional, physical and spiritual health and wellbeing. Healing the 'family of origin' through  EVOX Trans-Generational Reframing can reduce the excessive energies stored in the subconscious mind and neurological system caused by either real or perceived traumas. 
A package of six sessions can provide dramatic shifts in health, relationships, coping mechanisms, and mental/emotional wellbeing. Our physical health is almost always affected by our mental and emotional health. We cannot live in a 'disintegrated' way and expect to be truly healthy. We must learn to acknowledge everything involved in the human experience.   
Nutrigenomic Testing
Our genes by themselves have a little causative effect on our overall health. It is the combination of our genes, our environment, experiences, and how we are nourished by our food, water, air, exercise, sleep, spiritual practices, attitude, and outlook on life that can create vibrant health or chronic disease.
Nutrigenomic testing can provide valuable information about how our bodies utilize nutrients, process toxins and hormones metabolically, and respond to our environment. Even our diet and food choices can be aligned with our genes.
A Nutri-Gen Analysis can offer a deeper understanding. If we know how our bodies uniquely process nutrients, we can make better choices that lead to a long and happy life. Additional Nutrigenomic Testing for mental health includes the Foundation / Methylation / Wellness Panel and the Neuro / Psych / Mood Panel.   
Thanks for reading – What holistic therapies are good for mental health? Mental Health and Wellness Wisdom by Doctor Kathy Veon
For more information about how Clinical Nutrition, QRA, EVOX Therapy, Integrative, Functional and Holistic Medicine can help you, please call the office: 407-328-6711 or email: Kathy@DrKathyVeon.com
Wishing you health and happiness! Dr. Kathy Veon, DAOM, AP, CCN – Your Friendly Doctor of Acupuncture & Oriental Medicine, Acupuncture Physician, & Certified Clinical Nutritionist.
Keep Up With Dr. Kathy Veon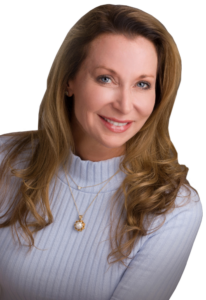 Dr. Kathy Veon, DAOM, AP, CCN is a graduate of Emperor's College of Traditional Oriental Medicine in Santa Monica, CA as well as Florida College of Integrative Medicine in Orlando, Florida. 
She is a board-certified Licensed Acupuncturist, Certified Clinical Nutritionist, and Doctor of Acupuncture & Oriental Medicine. Dr. Veon is currently serving as Chair of the Florida Board of Acupuncture, and Committee Chair of Continuing Education for the International and American Associations of Clinical Nutritionists (IAACN).   
She holds a private practice in Lake Mary, Florida at Central Florida Preventive Medicine where she specializes in holistic medicine therapies such as Functional Medicine, Clinical Nutrition, Quantum Reflex Analysis (QRA), Acupuncture, Pelotherapy, NAET (allergy elimination technique), Western and Chinese Herbology, Nutrigenomic Testing and Nutritional Therapies, EVOX Perception Reframing, Environmental Medicine and helping her patients overcome chronic and debilitating illnesses through finding and correcting the root causes of disease.
Our office has numerous services to assist people with achieving a good foundation of health – please visit the services page now to learn more. To learn about the other diseases that our medical office handles – please visit the diseases page now. Furthermore, to learn more about Doctor Kathy Veon now – visit her Linkedin page – just click this link.