Pricing | Nutritional Healing with Dr Kathy Veon
Pricing – Nutritional Healing – Getting Started, Services, Prices & Resources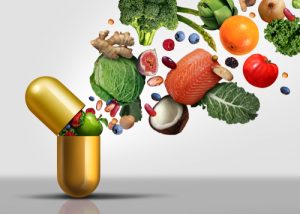 To make an appointment or if you have questions regarding services offered and how they may benefit you, please call 407-328-6711 or email: Kathy@DrKathyVeon.com.
***New patients must provide a credit card (Visa, Master Card, Discover, AMEX) deposit for the full amount of the scheduled appointment to secure and confirm the appointment time. Please understand that between 1 – 3 hours are set aside just for you, and it is important that you can commit to the time that you have scheduled.***
If you need to cancel or reschedule any appointment, you may do so within 48 hours of your appointment time to avoid a cancellation fee and / or receive a full refund of the New Patient Appointment Deposit. The cancellation fee is the full price of the scheduled visit.  Thank you for your thoughtful consideration and understanding of our office policies and pricing.
Insurance companies do not offer full payment for the valuable holistic healing services and therapies offered.  ***We do not file insurance claims for patients, nor do we accept payment from claims made to insurance companies.***  


Appointments are available Monday – Thursday between 10am to 5pm.
Package of 12 treatments for acupuncture / NAET are available at a discounted cash price. Must be paid in full at the time of purchase. No expiration. Refunds are prorated based on single visit price. Pricing is set by the medical office.
Payment is by Credit Card (Visa, MasterCard, AMEX and Discover, Flexible Spending or Health Savings Account), Check or Cash. Full payment is expected at the time of service. Insurance companies do not offer full payment for the valuable holistic healing services and therapies offered.  ***We do not file insurance claims for patients, nor do we accept payment from insurance companies / claims.***  
Learn About Our Quality Services Now
 Acupuncture
EVOX Therapy
Clinical Nutrition
Homeopathic Medicine / Flower Essense Therapy
Specialty Labs
Functional Medicine
Allergy Treatment / NAET
Diet and Exercise
 Pelotherapy
Nutrigenomic Testing and Therapies
30 Day Metabolic Cleanse and Detox Therapy
Herbal Medicine