What is Holistic Cardiovascular Health?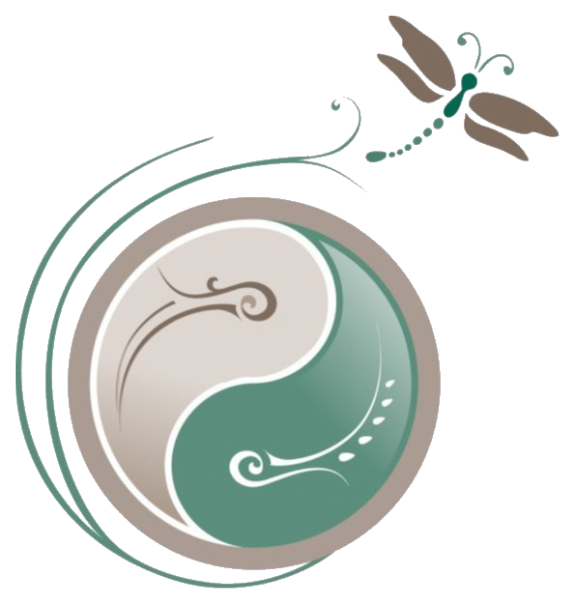 Holistic Cardiovascular Health Explained By Doctor Kathy Veon
What is Holistic  Cardiovascular Health? – Cardiovascular health is increasingly important as poor dietary and lifestyle choices, environmental assaults and high-stress living environments are affecting more people nationwide. Inflammation is a major cause of cardiovascular disorders and although genetic factors may play a role in developing a cardiovascular illness, it is primarily the environment that can trigger or exacerbate underlying genetic mutations and expressions.
Viewing the human body, mind, and spirit from a holistic medical viewpoint helps to determine the true root causes of cardiovascular disease and implement effective therapies to prevent and reverse many cardiovascular imbalances and presentations. Read more about Holistic Healing Therapies for Cardiovascular Health.
Understanding Holistic Cardiology - Blog Article Written By Dr. Kathy Veon
According to the CDC, heart disease is the leading cause of death in the United States. There are many dietary, lifestyle, and stress-related factors that lead to such a high number of afflicted persons in our culture. Poor stress management and low 'emotional intelligence', excessive alcohol use, sugar, and processed foods, environmental chemicals and pesticides, EMFs exposures, hidden infections, poor sleep, and lack of exercise can lead to co-morbid disorders such as chronic insulin resistance, diabetes, obesity, and metabolic syndrome.
Numerous nutritional, herbal, and holistic therapies that naturally and effectively support cardiovascular health are widely available including:
CoQ10
Garlic
Hawthorne
Taurine
Iodine
EPA/DHA / Fish Oil
Green Tea
Folate / Methylated B Vitamins
Magnesium / Epsom Salt Baths
Meditation / Prayer / Forgiveness
Qi Gong / Breath Work
Acupuncture
EVOX Perception Reframing
Auricular Chromotherapy
Time in Nature / Grounding
Daily Exercise
Gratitude and Healthy Mental and Emotional Outlook
Our current environment is changing rapidly, and there are more EMF exposures than ever before. Decades of military research have proven the negative effects of EMFs on the electrical activity of the heart. Atrial Fibrillation and other heart rhythm disorders can often be healed by implementing safe technology practices, and supporting the body with proper minerals and nutrients, including Taurine, to guard the heart against the constant influx of these 'chaotic frequencies'.
EMFs also 'uncouple' the Nitric Oxide metabolic processes that are the very foundation of our health, especially inflammation, cardiovascular health, and immune function. The use of antacids, pain medications, antibiotics, mouthwash, and fluoride toothpaste, along with highly processed foods/carbohydrates, lack of leafy green veggies, and inadequate daily exercise can lead to chronic low Nitric Oxide levels and many health problems.
The most potent form of Vitamin E, known as Delta-Tocotrienol, derived from annatto, is an excellent nutrient to add to your daily intake. Delta Tocotrienol has been found to be anti-inflammatory and protects against radiation exposures, cardiovascular and liver disorders, high cholesterol, and can help with cancer therapies. More information is available from Dr. Barrie Tan. Along with increasing Nitric Oxide levels, Delta-Tocotrienols can help with the chronic and worsening inflammatory disorders associated with COVID and the experimental injection.
Mental, emotional, and spiritual health is more important than ever. Prayer and meditation, spending time in nature and daily exercise can help support excellent emotional health. EVOX Perception Reframing, along with many other self-help resources, can support the healthy processing and healing of emotions and emotional trauma, especially at the subconscious level. We have to acknowledge what needs healing and then 'feel it to heal it'. Many physical illnesses have an unhealed emotional component, so it's very important to address all the aspects of being human…body, mind, and spirit.
Genetic factors may play a role in our health, however, it is the environment that triggers the active expression of mutated genes. Nutrigenomic Testing is an important first step to understanding how our genes affect the nutrients that are used to perform every metabolic function in our bodies. The Foundation Panel from GX Sciences can reveal the hidden keys to our health and offer recommendations for diet and lifestyle practices that support optimal health and wellness.
For more information about how Clinical Nutrition, Functional and Holistic Medicine can help you, please call the office: 407-328-6711 or email: kathy@drkathyveon.com
Wishing you an amazing day filled with Good Health, Blessings, and Prosperity! Dr. Kathy Veon, DAOM, AP, CCN – Your Doctor of Acupuncture & Oriental Medicine, Acupuncture Physician, & Certified Clinical Nutritionist!
Keep Up With Dr. Kathy Veon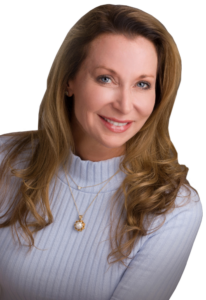 Dr. Kathy Veon, DAOM, AP, CCN is a graduate of Emperor's College of Traditional Oriental Medicine in Santa Monica, CA as well as Florida College of Integrative Medicine in Orlando, Florida. 
She is a board-certified Licensed Acupuncturist, Certified Clinical Nutritionist, and Doctor of Acupuncture & Oriental Medicine. Dr. Veon is currently serving as Chair of the Florida Board of Acupuncture, and Committee Chair of Continuing Education for the International and American Associations of Clinical Nutritionists (IAACN).   
She holds a private practice in Lake Mary, Florida at Central Florida Preventive Medicine where she specializes in holistic medicine therapies such as Functional Medicine, Clinical Nutrition, Quantum Reflex Analysis (QRA), Acupuncture, Pelotherapy, NAET (allergy elimination technique), Western and Chinese Herbology, Nutrigenomic Testing and Nutritional Therapies, EVOX Perception Reframing, Environmental Medicine and helping her patients overcome chronic and debilitating illnesses through finding and correcting the root causes of disease.
Our office has numerous services to assist people with achieving a good foundation of health – please visit the services page now to learn more. To learn about the other diseases that our medical office handles – please visit the diseases page now. Furthermore, to learn more about Doctor Kathy Veon now – visit her Linkedin page – just click this link.