Wisdom for the Day for True Healing
Wisdom for the Day for True Healing was discussed by Doctor Kathy Veon with Central Florida Preventative Medicine. We hope you enjoy this blog article. Authentic health and healing come through authentic change ~~, not a 'quick fix'. The chaos of illness will continue to find you until you become authentic with who you were created to be ~~ whole, healthy, and living your unique purpose……on all levels of existence….physical, mental, and spiritual. When you become authentic, chaos will no longer be able to find you.
Being authentic takes courage. Not everyone who is offered the opportunity of healing will take it….that is a choice…..and that choice requires courage. The courage to let go, the courage to embrace change, the courage to expand your vision, the courage to accept something better. Today and every day choose courage… choose to be authentic…..and watch the miracles happen!
Thanks for reading "WISDOM FOR THE DAY FOR TRUE HEALING" written by Dr. Kathy Veon
Keep Up With Dr. Kathy Veon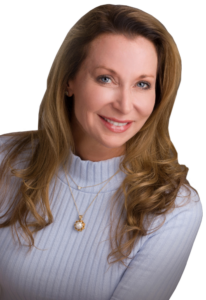 Dr. Kathy Veon, DAOM, AP, CCN is a graduate of Emperor's College of Traditional Oriental Medicine in Santa Monica, CA as well as Florida College of Integrative Medicine in Orlando, Florida. 
She is a board-certified Licensed Acupuncturist, Certified Clinical Nutritionist, and Doctor of Acupuncture & Oriental Medicine. Dr. Veon is currently serving as Chair of the Florida Board of Acupuncture, and Committee Chair of Continuing Education for the International and American Associations of Clinical Nutritionists (IAACN).   
She holds a private practice in Lake Mary, Florida at Central Florida Preventive Medicine where she specializes in holistic medicine therapies such as Functional Medicine, Clinical Nutrition, Quantum Reflex Analysis (QRA), Acupuncture, Pelotherapy, NAET (allergy elimination technique), Western and Chinese Herbology, Nutrigenomic Testing and Nutritional Therapies, EVOX Perception Reframing, Environmental Medicine and helping her patients overcome chronic and debilitating illnesses through finding and correcting the root causes of disease.
Our office has numerous services to assist people with achieving a good foundation of health – please visit the services page now to learn more. To learn about the other diseases that our medical office handles – please visit the diseases page now. Furthermore, to learn more about Doctor Kathy Veon now – visit her Linkedin page – just click this link.