HOW CAN WE START HEALING THE MIND?
Holistic Therapies for Healing the Mind and Body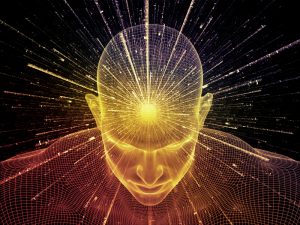 How can we start healing the mind? Healing the mind requires healthy input from our environment. The groundwork consists of a healthy diet and lifestyle including:
Nutrient-Dense Food
Restful and Regenerative Sleep
Exercise & Spending Time in Nature
Positive and Life-Giving Mental and Emotional Input
Everyone, at some time in their lives, has experienced trauma or negative experiences, which are either real or perceived. Those negative experiences can be stored in our subconscious mind, only to emerge later as a physical illness or mental/emotional difficulty.
The good news is that our minds can heal, our emotions can heal, our Spirit can heal and so can our bodies heal. Healing is for everyone!
Uncovering the Root Concept or Belief
I use muscle testing techniques to uncover incongruent beliefs that do not support health or healing. The two main phrases I will ask the subconscious mind are:
Now I can Love Myself
Now I can Be Loved
If these concepts are 'weak', I recommend mind/emotion healing therapies to heal the 'broken foundation', which then allows a person to more fully participate in their healing journey and achieve success.
I use many healing therapies geared to address the mental, emotional and spiritual aspects of being. These include:
Bach Flowers and Homeopathic Gemstone and Mineral Remedies – Part of the How can we start healing the mind? 
In the 1930s, Dr. Edward Bach developed a system of homeopathic flower and plant remedies to address emotional health. Homeopathic remedies offer a very gentle, yet powerful healing experience, and I often use traditional Bach remedies as a part of
EVOX Perception Reframing
therapy. Bach Flower remedies work to more deeply heal the mind and emotions and to aid the 'processing' portion of the healing experience that occurs in the days, weeks, or months after the EVOX session.
In addition to the flower and plant remedies, minerals and gemstones have been researched and developed into powerful homeopathic remedies to assist in the healing of deep emotional traumas. For example, the homeopathic remedy 'Diamond Immersion' is indicated for persons dealing with chronic depression, self-hatred, and loss of faith. Feelings of despair and worthlessness are often associated with these issues.
 'Emerald Immersion' is indicated for those dealing with frustration and anger related to feeling trapped, and is also an excellent remedy for migraines. 'Platinum' is indicated for persons who have experienced memory loss, depression, or anxiety due to severe shock or trauma. Platinum is also used as a remedy to assist in correcting misalignment of the vertebrae, and also to heal the neurological and endocrine systems of the body.
Acupuncture – Part of the How can we start healing the mind? 
Classical Acupuncture practices have a strong foundation in healing the mind and emotions. In fact, the acupuncture points known in the classical texts as 'Upper Star',(DU23), 'Courtyard of the Spirit' (DU24), 'Spirit Gate' (H7), 'Intermediate Messenger' (P5), and 'Root of the Spirit' (GB13) are used to treat insomnia, depression, mania, epilepsy, fears/fright, agitation, and poor memory.
Acupuncture is often used as an adjunct therapy to treat many addictions, compulsions, PTSD and other psychiatric disorders. This ancient therapy has even been a part of court ordered drug addiction therapy in Florida, and has been successfully used in the form of the NADA Protocol for decades. The military uses acupuncture to treat veterans and active duty members suffering from PTSD and pain disorders. Chinese Medical Psychiatry is a recognized specialty in the practice of Acupuncture and Oriental Medicine and provides natural therapies to successfully treat the 'whole-person' and not just the physical aspect of being, or the disease itself.
Self-Care Mind Healing Practices – Part of the How can we start healing the mind? 
I love to recommend self-care practices for my patients as a part of lifestyle counseling. Some of my favorite self-care practices include HeartMath, 5 Steps of the Neurocycle, The Power of Appreciation, and Mindfulness / Positive Thinking practices, including the timeless mind healing wisdom from Frank Laubach's 1930's publication "Letters by a Modern Mystic". I offer many recommendations to enrich and support a person's healing journey on my website in the form of 
Resources and Books
.
Supplement refills are available online. Pure Encapsulations, Premier Research Labs, Microbiome Labs, NeuroBiologix, Health Concerns, Perque, Readi-Sorb and many others can be refilled here:
Online Pharmacy
Keep Up With Dr. Kathy Veon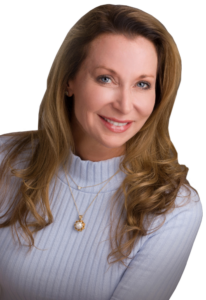 Dr. Kathy Veon, DAOM, AP, CCN is a graduate of Emperor's College of Traditional Oriental Medicine in Santa Monica, CA as well as Florida College of Integrative Medicine in Orlando, Florida. 
She is a board-certified Licensed Acupuncturist, Certified Clinical Nutritionist, and Doctor of Acupuncture & Oriental Medicine. Dr. Veon is currently serving as Chair of the Florida Board of Acupuncture, and Committee Chair of Continuing Education for the International and American Associations of Clinical Nutritionists (IAACN).   
She holds a private practice in Lake Mary, Florida at Central Florida Preventive Medicine where she specializes in holistic medicine therapies such as Functional Medicine, Clinical Nutrition, Quantum Reflex Analysis (QRA), Acupuncture, Pelotherapy, NAET (allergy elimination technique), Western and Chinese Herbology, Nutrigenomic Testing and Nutritional Therapies, EVOX Perception Reframing, Environmental Medicine and helping her patients overcome chronic and debilitating illnesses through finding and correcting the root causes of disease.
Our office has numerous services to assist people with achieving a good foundation of health – please visit the services page now to learn more. To learn about the other diseases that our medical office handles – please visit the diseases page now. Furthermore, to learn more about Doctor Kathy Veon now – visit her Linkedin page – just click this link.