Holistic Therapies for Optimal Immune Function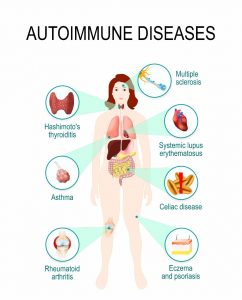 Optimal immune function depends on both our innate and acquired immunity. Genetics may play a role, however, it is our environment that is most important. A healthy environment will be low in toxic exposures such as pesticides, chemicals, heavy metals, plastics, molds, and EMFs. It will also be rich in 'healthy' exposures which help to support a healthy gut microbiome.
Nutrient-dense and minimally processed foods, exercise, sunlight, time in nature (grounding), restful sleep, and nurturing mental, emotional, and spiritual practices provide the raw materials for our bodies to create and maintain a healthy and balanced immune system. Continue on to learn more about detoxification practices and nutrients necessary for optimal immune responses. Thanks for reading this blog article written by Dr. Kathy Veon which answers the question – "WHAT ARE SOME HOLISTIC THERAPIES FOR OPTIMAL IMMUNE FUNCTION?" and we hope you gain a lot of useful information from it. 
Detox for Healthy Immune Function
Our environment is full of toxic exposures that can block the metabolic pathways necessary for proper detoxification, cell cleaning (autophagy), and maintaining healthy immune responses. If we can reduce the toxic environmental burdens on the body through detoxification, then immune function, hormone balance, and cellular health improve. A simple 30-day detox can be very helpful to restore normal immune responses. You may order the protocol from Fullscript here:
30 Day Perque Detox Program – WHAT ARE SOME HOLISTIC THERAPIES FOR OPTIMAL IMMUNE FUNCTION? 
Nutrients in this protocol include:
Silymarin (Silybin Beta Milk Thistle)
Glycine
Methionine
Choline
Nutrients for a Healthy Immune Foundation
Additional nutrients, herbs, and foods that support healthy immune function include:
Selenium
Garlic
Ginseng
Astragalus
Star Anise
Ginger
Olive Leaf
Turkey Tail
Cordyceps
Reishi
Acemannan
Colostrum
Nutrigenomics – WHAT ARE SOME HOLISTIC THERAPIES FOR OPTIMAL IMMUNE FUNCTION? 
Genetics can play a role in how well we can detoxify environmental toxins, and also our immune response to environmental factors such as mold, bacteria, viruses, high histamine foods, wheat, and gluten. Nutrigenomics is the scientific study of the interaction between nutrition and genes.
A nutrigenomics test can offer personalized information to help heal or prevent chronic illnesses. The Immune / Autoimmune / Inflammatory Panel from GX Sciences tests for 30 gene variants and can help determine the underlying causes for many immune and inflammatory-related issues including:
Breathing Disorders
Chronic Infections
Skin Disorders
Joint Disorders
Inflammatory Bowel Diseases
Chronic Dry Eyes and/or Dry Mouth
Immune Disorders affecting Thyroid
Chronic Fatigue
Immune Weakness
Any Auto-Immune Disease
Lifestyle Practices – WHAT ARE SOME HOLISTIC THERAPIES FOR OPTIMAL IMMUNE FUNCTION?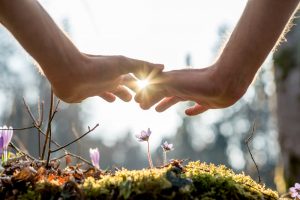 Healthy living practices such as spending more time in nature and reducing exposures to man-made EMFs are essential to improving immune function. Published research has shown for many decades the destructive influences of EMFs on living beings. 10 Steps to Reduce Wireless Radiation is an excellent resource for making the changes needed to mitigate exposures and reduce the oxidative stress and inflammation that EMFs cause.
Grounding or 'Earthing' is another way to reset and recharge the body for better sleep, immune function, and overall healing.
For more information about how natural immune-modulating therapies can help you, please call the office: 407-328-6711 or email: kathy@drkathyveon.com
Wishing you Health and Wellness! Thanks for reading this blog article written by Doctor Kathy Veon called "WHAT ARE SOME HOLISTIC THERAPIES FOR OPTIMAL IMMUNE FUNCTION?"  we hope you enjoyed it.
Keep Up With Dr. Kathy Veon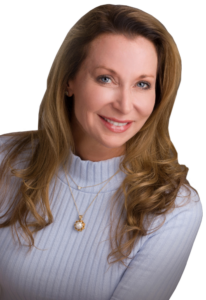 Dr. Kathy Veon, DAOM, AP, CCN is a graduate of Emperor's College of Traditional Oriental Medicine in Santa Monica, CA as well as Florida College of Integrative Medicine in Orlando, Florida. 
She is a board-certified Licensed Acupuncturist, Certified Clinical Nutritionist, and Doctor of Acupuncture & Oriental Medicine. Dr. Veon is currently serving as Chair of the Florida Board of Acupuncture, and Committee Chair of Continuing Education for the International and American Associations of Clinical Nutritionists (IAACN).   
She holds a private practice in Lake Mary, Florida at Central Florida Preventive Medicine where she specializes in holistic medicine therapies such as Functional Medicine, Clinical Nutrition, Quantum Reflex Analysis (QRA), Acupuncture, Pelotherapy, NAET (allergy elimination technique), Western and Chinese Herbology, Nutrigenomic Testing and Nutritional Therapies, EVOX Perception Reframing, Environmental Medicine and helping her patients overcome chronic and debilitating illnesses through finding and correcting the root causes of disease.
Our office has numerous services to assist people with achieving a good foundation of health – please visit the services page now to learn more. To learn about the other diseases that our medical office handles – please visit the diseases page now. Furthermore, to learn more about Doctor Kathy Veon now – visit her Linkedin page – just click this link.