How do I understand Acute and Chronic Pain? by Doctor Kathy Veon
Pain can be debilitating and disrupt daily activity and reduce quality of life. The root causes for pain can be elusive, and the most common method of dealing with pain is to numb the pain with medications and other substances or behaviors. However, pain is a 'messenger' from the body, mind and spirit to let us know that there is an imbalance that would like to be acknowledged and healed. Many holistic therapies are effective at healing both the root cause and the symptomology.
Therapies such as acupuncture, pelotherapy, EVOX Perception Reframing, NAET, Infrared, and Red Light Therapy, as well as herbal, nutritional, and lifestyle therapies, can address both root cause and symptoms, leading to a more profound and complete healing of pain disorders. Keep reading to learn more about how holistic therapies can alleviate both acute and chronic pain.
Supplement refills are available online. Pure Encapsulations, Premier Research Labs, Microbiome Labs, NBX Wellness, Health Concerns, Perque, ReadiSorb, Berkeley Life Professional, Arterosil, Designs for Health, and many others can be refilled here:
Physical Medicine & Holistic Pain Relief - How do I understand Acute and Chronic Pain? by Doctor Kathy Veon
The Nature of Pain – How do I understand Acute and Chronic Pain? by Doctor Kathy Veon
Pain is defined as an unpleasant sensory and emotional experience associated with actual or potential tissue damage, or described in terms of tissue damage. Pain is subjective and varies depending on each individual's biochemical pathway function, genetics, mental, emotional, or social/behavioral factors.
Also, pain can be caused by a physical injury, infection, toxic environmental exposure, neurotransmitter imbalance, nutrient deficiencies, organ and gland dysfunction, and also emotional trauma. Chronic inflammation caused by poor diet and lifestyle habits, and increased oxidative stress caused by environmental toxins can lead to pain disorders that are difficult to treat. However, there are many holistic therapies that can effectively address pain from the root cause.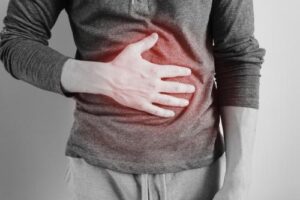 Diet and Lifestyle
Foods that are nutrient-dense and void of toxic chemicals, preservatives, and glyphosates are the best way to create healthy cells and minimize inflammation. The Blood Type Diet gives a general guideline to healthy food and lifestyle choices for each individual blood type.
Daily exercise, time in nature and 'technology fasts' help to lower inflammation and promote healthy sleep patterns. In fact, sleep deprivation can lead to many pain disorders. Healthy sleep hygiene is now necessary more than ever, as technology use often impairs natural circadian rhythms, depletes melatonin and alters neurotransmitter balance.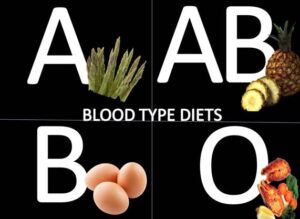 The Chronic Pain panel is an excellent choice and can help individuals who are struggling to find alternatives to opiate pain therapies.
We experience our environment based on how our neurotransmitters affect the 'perception' of pain. Nutrigenomic testing can help to assess how an individual utilizes nutrients based on their genetic codes.
Nutrients for Pain
Nutrients that provide antioxidant activity and reduce inflammation can reduce pain naturally
Glutathione: This 'master antioxidant' helps to reduce the inflammatory effects of oxidative stress and also promotes healthy detoxification.
Probiotics: A healthy gut microbiome supports healthy neurotransmitter production and reduces systemic inflammation and pain disorders.
Cordyceps Militaris: Supports liver and kidney function and decreases recovery time from strenuous activity or athletic activity.
Lion's Mane: Protects and nourishes nerves and supports the entire neurological system.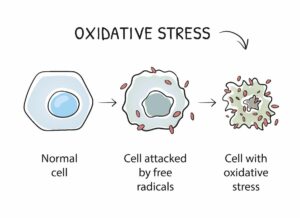 Nitric Oxide Support: Environmental toxins, poor diet, and natural aging all impair the NO pathways. Supplementing can heal and protect the circulatory and neurological systems.
Trauma & the Subconscious Mind
EVOX Therapy and Spiritual Acupuncture can help to release the 'subconscious stress' that leads to difficulty diagnosing and treating pain syndromes. Trauma is often stored in the subconscious mind and may not be accessible with traditional talk therapies. EVOX Perception Reframing is a biofeedback system that can identify and 'release' these stored patterns, which can often free a person of long-standing pain disorders.
Manual Therapies – How do I understand Acute and Chronic Pain? by Doctor Kathy Veon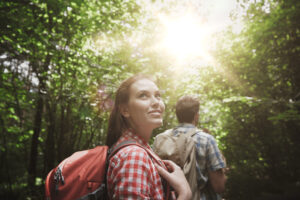 Pelotherapy, Cranial Release Technique, and Acupuncture can address physical injuries and trauma caused by accidents, surgery, and stress.
Pelotherapy is the practice of using medicinal mudpacks on injury sites to facilitate cellular detoxification and healing of the acupuncture meridian system. Mudpacks are typically placed on the injury site, as well as the 'download' or 'reflex site' of the injury.
Pain relief is often instant and long-lasting. It also sets the foundation for other therapies such as acupuncture, massage, chiropractic, and physical therapies to work more effectively.
Cranial Release Technique (CRT) is a manual therapy that includes gently stretching the neck and shoulder areas to release stress at the spinal, dura matter and entire neurological structure.
Acupuncture or acupressure is an effective therapy to treat pain disorders. Acupuncture releases endorphins, and balances neurotransmitters, as well as sympathetic/parasympathetic responses.
Pain and Allergies
NAET is traditionally used to treat food and environmental allergies or sensitivities. However, it is an excellent treatment to address chronic pain issues. Often, allergies or sensitivities to foods, environmental exposures, or even the individual's own organs, glands, and metabolic functions can lead to pain symptoms that are difficult to diagnose or treat. NAET can also be used to clear any 'incongruent' response to the body's energy systems, emotions, meridian systems, sounds, and colors.
Infrared and Red Light Therapy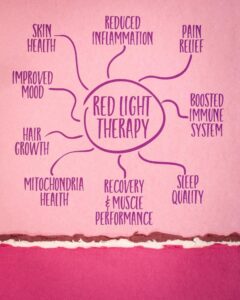 Infrared heat therapy and Red Light therapy have excellent pain-relieving, inflammation-reducing, and tissue-healing effects. The Amazing Heating Pads from Therasage also increase circulation, calm muscle spasms and enhance the immune system with the use of negative ions and gemstone grounding therapy. Use the discount code CFPM at the Therasage Store for the purchase of any natural healing products.
Thanks for reading "How do I understand Acute and Chronic Pain?" written by by Doctor Kathy Veon.
Many more healing resources are available on the Patient Resources page. Consuming nutrient-dense foods, healthy lifestyle habits including daily exercise, sunlight, restful and restorative sleep, healthy thought patterns, relationships, and environments are necessary to achieve true healing.   
For more information about how Clinical Nutrition, QRA, EVOX Therapy, Integrative, Functional, and Holistic Medicine can help you attain excellent health, please call the office: 407-328-6711 or email: Kathy@DrKathyVeon.com.
Keep Up With Dr. Kathy Veon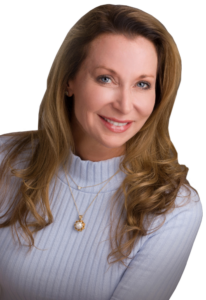 Dr. Kathy Veon, DAOM, AP, CCN is a graduate of Emperor's College of Traditional Oriental Medicine in Santa Monica, CA as well as Florida College of Integrative Medicine in Orlando, Florida. 
She is a board-certified Licensed Acupuncturist, Certified Clinical Nutritionist, and Doctor of Acupuncture & Oriental Medicine. Dr. Veon is currently serving as Chair of the Florida Board of Acupuncture, and Committee Chair of Continuing Education for the International and American Associations of Clinical Nutritionists (IAACN).   
She holds a private practice in Lake Mary, Florida at Central Florida Preventive Medicine where she specializes in holistic medicine therapies such as Functional Medicine, Clinical Nutrition, Quantum Reflex Analysis (QRA), Acupuncture, Pelotherapy, NAET (allergy elimination technique), Western and Chinese Herbology, Nutrigenomic Testing and Nutritional Therapies, EVOX Perception Reframing, Environmental Medicine and helping her patients overcome chronic and debilitating illnesses through finding and correcting the root causes of disease.
Our office has numerous services to assist people with achieving a good foundation of health – please visit the services page now to learn more. To learn about the other diseases that our medical office handles – please visit the diseases page now. Furthermore, to learn more about Doctor Kathy Veon now – visit her Linkedin page – just click this link.