What is Manual Therapies for Whole Body Holistic Healing?
Manual Therapies and CRT
Classical Chinese Medicine includes the practice of many types of manual therapies employed to bring the body back into balance and out of 'dis-ease' states. Types of traditional manual therapies used in ancient healing practices include Tui Na (Chinese Medical Massage), Gua Sha (skin scraping technique), Pelotherapy (medicinal mudpacks), and herbal packs and poultices.
These ancient practices work with the body's energy systems to clear blockages caused the trauma, stress, or living out of balance with nature. A more modern form of manual therapy is known as Cranial Release Technique or CRT. This technique includes a gentle stretch of the muscles and connective tissues in the head and neck area.
The results of this technique can be profound and lead to deep healing on all levels of the body, mind, and spirit. Keep reading to learn more about Cranial Release Technique.
What are Manual Therapies for Whole Body Holistic Healing?
Hands on Healing Therapies
Cranial Release Technique (CRT)
The Cranial Release Technique is based on the work of Dr. William G. Sutherland who is known as the "Father of Osteopathy in the Cranial Field". His discoveries of how the cranial bones move led to his concept of the Primary Respiratory Mechanism. He understood that when the cranial motion was disturbed, the physiological processes responsible for health and well-being would be compromised as well.
By using hands-on corrective measures to restore the proper motion of the cranial system, health would naturally return. Our modern world is filled with man-made frequencies, stressors, and lifestyle practices that lead to excess cortisol and a chronic 'fight or flight' response. In addition, physical trauma from car accidents, and head, neck, and spinal injuries can alter how the bones of the skull move and can lead to numerous health impairments over time.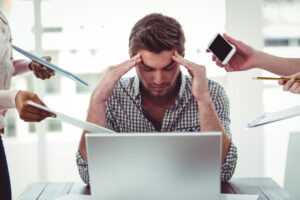 Stress Syndrome & Modern Illness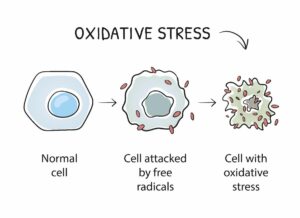 Chronic stress has become prolific in our modern, fast-paced culture and is known to be one of the root factors of most diseases and chronic illnesses. Our technological innovations, designed to be labor-saving, have actually created more stress. Now, through e-mail or cell phones, we can be contacted by colleagues from work or clients at all hours of the day or night. Most people are now living out of balance and experiencing states of 'dis-ease'. Non-ionizing radiation and artificial lights from screens also contribute to high levels of oxidative stress and increases in cortisol which impair daily healing and regenerative processes.
Perpetual states of 'stress' lead to chronically increased cortisol levels, impaired sleep, mitochondrial dysfunction, sympathetic dominance, and adrenal fatigue. These stress responses are never really discharged fully before the next stressor arrives. The 'complex' stress state also leads to an imbalance within the autonomic nervous system.
With the body geared up for "fight or flight" very little energy or activity is directed at healing, repair, and regeneration. It becomes difficult to heal, even from seemingly trivial health challenges.
Initial investigation utilizing Heart Rate Variability (a medically recognized indicator of stress) has shown that the Cranial Release Technique (CRT) can have a profound effect on the autonomic nervous system. Measurements of HRV taken both before and after administration of the CRT process showed a marked shift from the "stressed" state back to a more "balanced" and relaxed state of function.
Sympathetic dominance was replaced by a shift into a more parasympathetic tone within an autonomic system. This represents a movement into a state where true healing and well-being can occur.
CRT Hands-On Therapy – Thanks for reading 'What are Manual Therapies for Whole Body Holistic Healing?' by Dr. Kathy Veon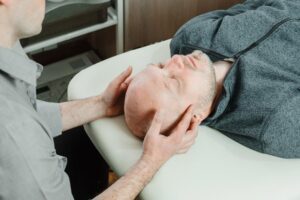 The CRT procedure is a powerful therapy that only takes a few minutes to complete. The practitioner gently supports the patient's head while locating key points on the skull, and then gently stretches the neck and shoulder area. This manual therapy 'releases' tension that has built up from unprocessed 'stress' at the energetic and physical levels.
The release is found throughout the entire body, in all energy systems, including the cranial dura mater, spinal dura mater, pia mater, arachnoid mater, cerebrospinal fluid, cranial nerves, fascia, and the entire spinal cord. Pituitary and pineal functions are restored and balanced, and heart and brain connections are healed and returned to optimum function, leading to a return to a peaceful state of mind, body, and spiritual health and wellness.
Results of CRT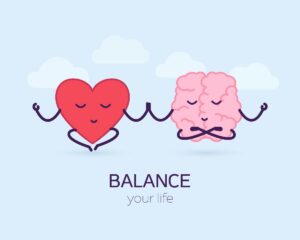 Cranial Release Technique therapy can restore overall body balance, and lead a person back into a non-stress or 'Alpha' state where the right and left brain hemispheres are balanced. Whole brain function improves, muscle tone is balanced, the body structure is balanced, sympathetic/parasympathetic nervous systems are balanced, life energy is restored, and the ability to connect with oneself and others is improved enabling a person to live in a 'present moment consciousness' and a state of 'oneness' or unity with others and the world. In a state of balance, the entire being can heal, repair and regenerate as naturally intended by our Creator.
Restoring right and left brain communication and balance, as well as a healthy vagal tone, can also have emotional healing effects such as healing guilt about the past, worry, negativity, and living in the constant survival mode of 'protect and defend'. Emotional restoration and healing allow a person to live more in the present moment and enjoy relationships.
This hands-on therapy can be added on to any other therapy including acupuncture, NAET, pelotherapy, or general office visits, and can also be performed as a stand-alone manual therapy. Please contact the office to schedule your session or to add this therapy to an already scheduled session.
Many more healing resources are available on the Patient Resources page. Consuming nutrient-dense foods, healthy lifestyle habits including daily exercise, sunlight, restful and restorative sleep, healthy thought patterns, relationships, and environments are necessary to achieve true healing.   
For more information about how Clinical Nutrition, QRA, EVOX Therapy, and Integrative, Functional, and Holistic Medicine can help you attain excellent health, please call the office at 407-328-6711 or email: Kathy@DrKathyVeon.com
Thanks for reading 'What are Manual Therapies for Whole Body Holistic Healing?' by Dr. Kathy Veon We are wishing you healing and happiness! From your friendly Holistic Healer – Dr. Kathy Veon, DAOM, AP, CCN, Dipl. Ac.; Doctor of Acupuncture & Oriental Medicine; Acupuncture Physician; Certified Clinical Nutritionist; & Diplomate of Acupuncture (NCCAOM).
Keep Up With Dr. Kathy Veon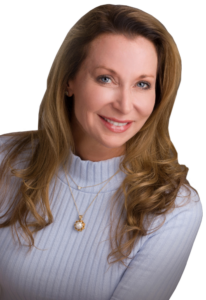 Dr. Kathy Veon, DAOM, AP, CCN is a graduate of Emperor's College of Traditional Oriental Medicine in Santa Monica, CA as well as Florida College of Integrative Medicine in Orlando, Florida. 
She is a board-certified Licensed Acupuncturist, Certified Clinical Nutritionist, and Doctor of Acupuncture & Oriental Medicine. Dr. Veon is currently serving as Chair of the Florida Board of Acupuncture, and Committee Chair of Continuing Education for the International and American Associations of Clinical Nutritionists (IAACN).   
She holds a private practice in Lake Mary, Florida at Central Florida Preventive Medicine where she specializes in holistic medicine therapies such as Functional Medicine, Clinical Nutrition, Quantum Reflex Analysis (QRA), Acupuncture, Pelotherapy, NAET (allergy elimination technique), Western and Chinese Herbology, Nutrigenomic Testing and Nutritional Therapies, EVOX Perception Reframing, Environmental Medicine and helping her patients overcome chronic and debilitating illnesses through finding and correcting the root causes of disease.
Our office has numerous services to assist people with achieving a good foundation of health – please visit the services page now to learn more. To learn about the other diseases that our medical office handles – please visit the diseases page now. Furthermore, to learn more about Doctor Kathy Veon now – visit her Linkedin page – just click this link.