How Gut Health Affects Mental Health By Dr. Kathy Veon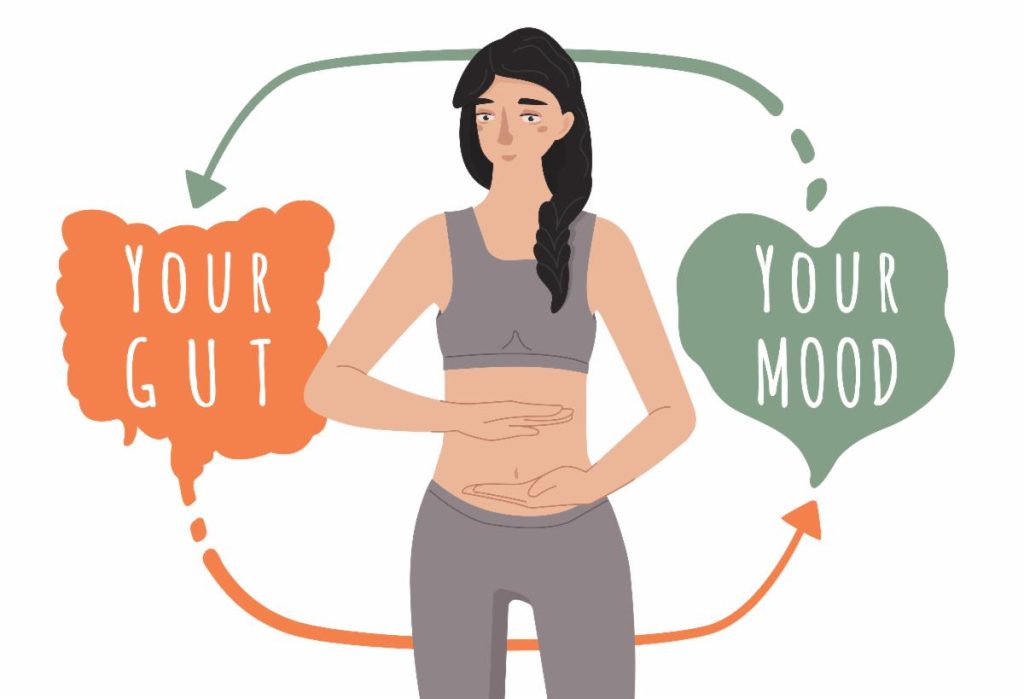 The gut is often referred to as the 'second brain' because of the intricate relationship between gut heath and brain health. The gut-brain axis plays a very important role in regulating mood, cognitive function, and digestion.
In fact, the Enteric Nervous System (ENS) is the second most complex system in the body, affecting digestion, endocrine health, hormone balance, stress response, immune responses, and much more. Keep reading to learn more about this very special relationship between the gut and the brain.
Support Gut Health for Better Mood and Sleep!
The Gut-Brain Axis – How Gut Health Affects Mental Health By Dr. Kathy Veon
How did the gut-brain axis develop? Interestingly, the brain and the gut lining develop from the same part of the embryo. As the embryo continues development into the fetus stage, the brain and gut are physically separated, yet remain connected through the vagus nerve.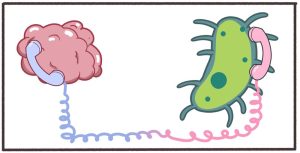 The vagus nerve is a bi-directional communication pathway between the brain and the gastrointestinal tract. Gut-brain axis health is very important in the understanding and treatment of health issues such as Inflammatory Bowel Disease (IBD), depression, anxiety, psychiatric disorders, and PTSD.
Neurotransmitters such as serotonin, dopamine, and GABA are stimulated by the microbes that live in the gut. When these microbes are damaged and the microbiome becomes imbalanced or unhealthy, several systems are negatively affected and mood and sleep can suffer.
The microbiome affects other biochemical reactions in the body such as:
Cortisol (negative feedback stress)
Estrogen Dominance / Hormone Dysregulation
Poor Immune System Signaling / Cytokine Dysfunction
Increased Systemic Inflammation
Cognitive Impairment
Neurological Disorders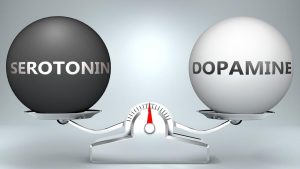 Many holistic medical practices such as Chinese Medicine, Ayurvedic Medicine, Functional Medicine, and Clinical Nutrition practices all have something in common in that they strive to heal and support gut health before moving on to heal any other issues the patient is having. The gut really is the foundation of our health. Without a healthy microbiome and gastrointestinal function, a person cannot fully heal any other health concern.
Environmental factors that can negatively affect the microbiome health and lead to poor gut-brain axis function include:
Pesticides and Chemicals including Glyphosates
Repeated Antibiotic Use
Sugar and Processed Foods
EMF's (wireless technology)
Infections
Emotional Stress
Poor Sleep Patterns
Lack of Exercise
New developments in the study of various probiotic strains have revealed a potent 'psychobiotic' called 'Bifidobacterium longum 1714' which can be very helpful for many psychiatric and stress-related disorders, including mood and sleep. Studies have shown that '1714' can help to improve brainwave activity by promoting more theta brain waves and supporting a state of deeper learning, memory, and integration of mind and body.
Two new products from Microbiome Labs can help both daytime stress responses, as well as support healthy sleep and restoration.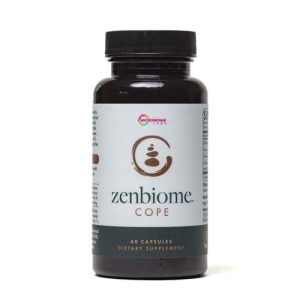 Zenbiome Cope
 contains the B.longum 1714, plus bioavailable forms of B6, B12, and Saffron for improved ability to convert glutamate to GABA, and 5-HTP to serotonin.
Zenbiome Sleep
contains the B.longum 1714, plus lemon balm and L-theanine for serotonin, GABA, dopamine, and alpha brain wave support for deeper relaxation.
Both formulas can be taken in conjunction with
MegaSporeBiotic
for improvements in digestive function, immune health, healthy stress responses, and sleep patterns.
All products can be purchased directly from the manufacturer by registering here:
Thanks for reading this blog article on "How Gut Health Affects Mental Health" written for you by Dr. Kathy Veon. We hope you have enjoyed reading this blog article!  For more information about how
Holistic Medicine Therapies
 can help you, please call the office:
407-328-6711
or email: 
kathy@drkathyveon.com
Wishing you Health and Happiness! Dr. Kathy Veon, DAOM, AP, CCN – Doctor of Acupuncture & Oriental Medicine, Acupuncture Physician, and Certified Clinical Nutritionist.
Keep Up With Dr. Kathy Veon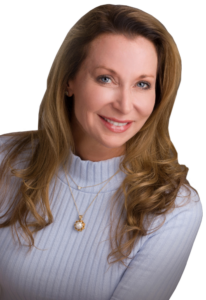 Dr. Kathy Veon, DAOM, AP, CCN is a graduate of Emperor's College of Traditional Oriental Medicine in Santa Monica, CA as well as Florida College of Integrative Medicine in Orlando, Florida. 
She is a board-certified Licensed Acupuncturist, Certified Clinical Nutritionist, and Doctor of Acupuncture & Oriental Medicine. Dr. Veon is currently serving as Chair of the Florida Board of Acupuncture, and Committee Chair of Continuing Education for the International and American Associations of Clinical Nutritionists (IAACN).   
She holds a private practice in Lake Mary, Florida at Central Florida Preventive Medicine where she specializes in holistic medicine therapies such as Functional Medicine, Clinical Nutrition, Quantum Reflex Analysis (QRA), Acupuncture, Pelotherapy, NAET (allergy elimination technique), Western and Chinese Herbology, Nutrigenomic Testing and Nutritional Therapies, EVOX Perception Reframing, Environmental Medicine and helping her patients overcome chronic and debilitating illnesses through finding and correcting the root causes of disease.
Our office has numerous services to assist people with achieving a good foundation of health – please visit the services page now to learn more. To learn about the other diseases that our medical office handles – please visit the diseases page now. Furthermore, to learn more about Doctor Kathy Veon now – visit her Linkedin page – just click this link.