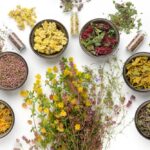 During a QRA ™ session, key acupressure points are tested to determine their status and determine the exact nutraceutical formulas, whole food concentrates, and interference field (IF) clearing methods needed to best restore the Biofield coherence.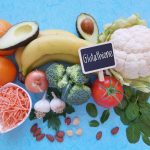 This can be useful when engaging in nutritional healing as it helps in many situations where a person may feel 'stuck' in a negative thought or behavior pattern. By first healing the subconscious mind, the driver of almost all behavior, more complete physical and emotional healing can begin.
Acupuncture Visit Is Important While Healing with Nutritional Healing: This includes an initial exam, acupuncture, an Infrared Mat session, a brief nutritional assessment, and dietary recommendations.
What is Clinical Nutrition?
This discipline was defined as a discipline that deals with the prevention, diagnosis, and management of nutritional and metabolic changes related to acute and chronic disease and conditions caused by a lack or excess of energy and nutrients. There are advantages that come with clinical nutrition such as – it can be effective in treating type 1 or type 2 diabetes & it can help one to live better at any age.
What is the importance of clinical nutrition?
To Help Patients.
Clinical nutrition specialists provide individual counseling and develop meal plans that can change lives and help patients who are dealing with diseases, such as diabetes, cardiovascular disease or obesity-related cancers.
A Basic Understanding of Clinical Nutritional Healing
Helping Treat A Patient
Treatment based on nutrition. It includes checking a person's nutrition status, and giving the right foods or nutrients to treat conditions such as those caused by diabetes, heart disease, and cancer. It may involve simple changes in a person's diet, or intravenous or tube feeding.
Why does clinical nutrition even matter?
In the field of clinical nutrition, malnutrition has causes, epidemiology, and management distinct from those associated with malnutrition which is mainly related to poverty.

The main causes of clinical malnutrition are: Cachexia is caused by diseases, injuries, and/or aging. As well as difficulties with ingestion, such as stroke, paresis, dementia, depression, and dysphagia.